Need High Quality Traffic...?
Get Your Offer Link Emailed Exclusively To My Entire List Of 52,755
Business Opportunity Seekers

, High Ticket Buyers, And Long Term Customers.

Dear online marketer,

If you have a high quality offer in the business opportunity niche and need high quality traffic you came to the right place.

I've got an email list of over 52k subscribers which has made me as much as $21k in a single day.
Buyers From This List Made Me As Much As $66k In Sales In a Single Week...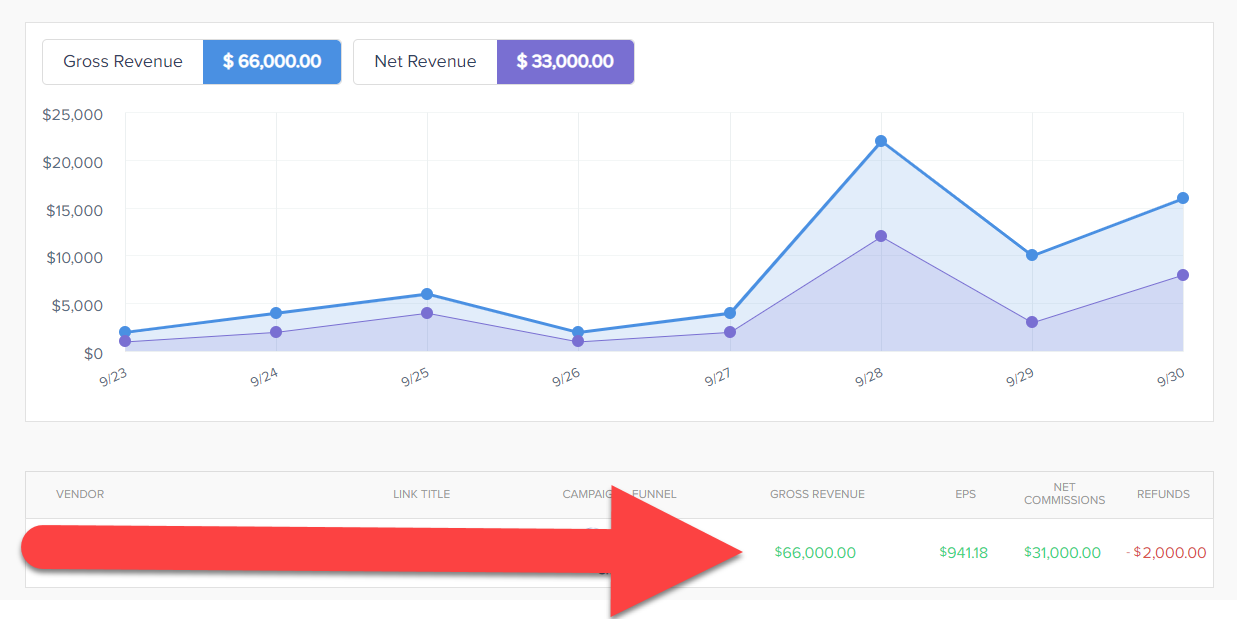 This list includes my buyers of my various software programs, make money training programs, and people who requested information about the various affiliate marketing promotions I run.
Would you like to put your offer in front of my 52k business opportunity seekers?
I can do that for you...
... but first, let me explain how this would work because this is not a list I'm willing to mail just anything to.
(Assuming you have a great offer and its in the make money online niche / business opportunity niche)
Get a REAL Solo Ad Sent To My List
You're probably heard about the term "solo ads"
Well here's the thing, real solo ads don't exist anymore in 2023.
When you order a 200 click "solo ad" here's what you're really getting from pretty much every single "solo ad" seller out there.
They just take your link, stick it in a rotator, mail their list some email like "click here to collect your pending commissions"
And when the visitor clicks ( out of pure curiosity ) you're getting someone who's expecting something totally different than your page.
And that's how you're starting off the relationship with your new subscriber.
Pretty rocky start if you ask me, but... that's the industry today...
It didn't used to be like this.
When I first got started in the industry back in 2013 here's what a REAL solo ad was:
A REAL Solo Ad VS. 2023 "Solo Ads"
A REAL solo ad is where you pay someone to email your offer exclusively to their list and any amount of clicks it generates go to your page, whether its 10 clicks or 1,000 clicks or 5,000 clicks
A REAL solo ad is where the email copy that's being mailed to the list promotes your offer and ONLY your offer.
(not some generic "click here to claim your commissions" lame email...)
A REAL solo is not limited for any specific amount of clicks, you get all the clicks that are generated by the mailing.
A REAL solo ad includes a list of subscribers as well as buyers...
(many solo ad vendors these days would only send you clicks from their non-buyers list, in other words, the freebie seekers and the lookie Lou's...)
And what got for you is...
A
REAL

Solo Ad.

If your offer is a match for my list after I review it, here's what you'll get access to.

Your email ad copy will be used for maximum conversions and congruence with your offer.

Your email ad goes "solo" (by itself with no other ads...) to my email list, meaning its the ONLY link promoted in the email with no other links or other offers. ( This is a REAL solo ad )

No limit on clicks, however well your email swipe performs thats the amount of clicks you'll get, whether its 50 visitors, 500 visitors or 5,000 visitors...

The email will go out to all 52,755 of my subscribers INCLUDING my high ticket buyers.

Your email solo ad is the ONLY ad going out that week. ( I don't send solo promotions every day, or even ever other day, I only send it on Saturday ONCE per week. )
Pre-Qualified, Interested, Warn Traffic To Your Link
All of my subscribers have two things in common.
#1. They are interested in "make money online type" opportunities
#2. They all know, like and trust me. (the ones that don't unsubscribe pretty quick...)
So when I send out an email with a recommendation for them to see, they click and check it out.
This is the type of traffic you want going to your website.
Warmed-up... interested... and pre-qualified....
Want access to this list...?
Sure you do :)
Here's How It Works
I mail solo ads only ONCE per week, and its only on Saturday.
This is for 2 reasons.
#1. On the weekend I spend time with my daughter and I'm not "working" on affiliate campaigns like I normally do during the week...
#2. The rest of the week I'm busy with promoting my own offers and affiliate offers to the list.
So if you want a spot, it has to be over the weekend so I set up your email and it goes out by itself.
Also, before I commit to mailing your offer, I have to see it to confirm that it's in the correct niche and its something that my audience will potentially be interested in...
I only mail "make money online" type offers, MLMs, affiliate programs, etc.
Note: if your offer is not related to this market, my list is not going to be a good fit...
"How Much Is It To Get Your Traffic David...?"
The price for me to mail to your offer is $500 USD
+ This includes one mailing to my entire list of 52,755 subscribers.
+ with YOUR ad copy (as provided) and me adjust it to match my email style. (as needed)
Here's What To Do Now
To proceed I have to first see your offer to confirm if its a good potential match to my list.
So first, fill out the inquity form below to include the basic info like your name, contact email and URL you want to promote.
I will receive it and review your URL.
If its a match, I will reply back with the next available date for the mailing and a payment link.
Once you complete the payment, your email will be scheduled for the date and the mailing will go out.
The email goes out, and you start getting traffic to your website.
Pretty simple process.
And... to make this the sweetest deal ever for you, I'm also going to include a free gift when you place your order.
Special Bonus
Over the years I've perfected the art of growing an large email list and it all starts with your lead capture page.
I'm going to give you access to my Easy Lead Capture page software so you can easily put together a ultra high converting lead capture page with just a few clicks.
Upon placing your order you will be receiving access to a lifetime account with this software as a free gift from me to you.
In addition to using it to create a high converting lead capture page so you can grow your own list fast you'll also be able to recommend it to others and earn commissions from this software.
This gift is valued $197
So don't delay, fill out the inquiry form now with your details and if your offer is a match...
... I'm looking forward to (potentially...) mailing your offer to my list soon :)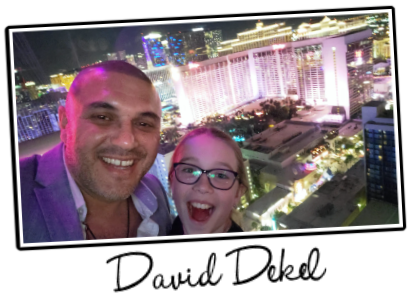 P.S
A real solo ads (like the one I'm offering you on this page) is a rare find.
I know, because I've been in this industry since 2013 and know what everyone is offering...
With my offer you're not paying for any specific amount of set clicks...
You're paying for me to mail it to my entire list, and however many clicks it produces, those are ALL yours to keep...
Whether its 100 clicks or 1,000 clicks, or 2,000 clicks, all of the clicks from that mailing goes to your link directly without any filters.